Firstly, what is pigmentation?
When we talk about skin pigmentation, in most cases, we are referring to a condition called melasma, which is the patchy over-production of melanin produced by the skin's pigment cells. Melanin dictates our overall skin colour, those who are fair have less, those who are dark have more.
---
What causes pigmentation?
Pigmentation happens in the most part to women. The sun is a huge trigger, perfume can be too, most of us can blame our genetics and it tends to be triggered by hormones, and therefore affected by:
Pregnancy
Menopause
Oral contraceptive pill
Hormone Replacement Therapy
---
How can I prevent pigmentation?
Sun exposure can be both a trigger for the appearance of pigmentation and also responsible for the severity of it, so sunscreen will be the most important weapon in your skincare artillery.
Choose a sunscreen with a high skin protection factor (SPF) and a broad spectrum of protection against both UV-A and UV-B rays. Where possible you should try to limit your time outdoors when the sun is at its peak (in Australia, from 10am to 3pm). Weather Apps will tell you when UV is peaking.
---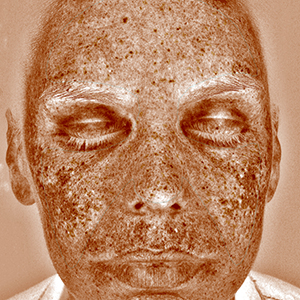 ---
Be wary of meds, treatments and some active skincare ingredients
Some medication, skin treatments and products increase pigmentation. If you are planning to undergo a treatment, our Script practitioners can discuss potential risks with you.
If taking a prescription medication and you normally spend time outdoors, ask your health care professional whether you should take precautions.
Be aware that certain non-prescription skin care products containing Alpha-Hydroxy Acids or vitamin A, make your skin vulnerable to damage from sunlight, so when using them, sunscreen every day is a must.