Wrinkles aren't always a sign that your losing face
In fact some of them can represent time spent laughing, smiling and generally just being joyful. That's because many of our wrinkles are caused by repeated facial expressions. Our Script Tip is not to turn into an expressionless robot, but instead to keep the top layer of your skin pliable through regular use of moisturiser, and improve the health of the second layer, by keeping collagen and elastin springy and able to bounce back when folded.
Watch this video to learn how wrinkles form.
---
What can I do to prevent wrinkles?
Generally, you can't prevent them totally as they are part of the natural ageing process, but you can lessen their severity. How?
Avoid:
All of which not only accelerate wrinkles but cause them to be seen earlier in individuals who are exposed to them.
Do:
use sunscreen
wear sunglasses which will stop you squinting
throw yourself some shade by wearing a hat
use hydrators such as moisturiser or hyaluronic acid to keep your skin hydrated and supple
---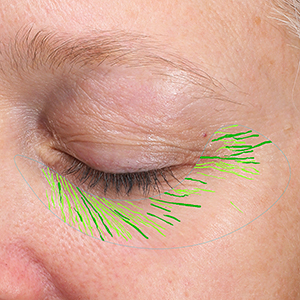 ---