It has been proven that Australian woman have significantly more advanced signs of ageing at a younger age than our European or American sisters.
Why? Excess sun exposure. We live under a thin ozone layer, we inhabit the coast and take advantage of it!  And our climate means we spend more time outdoors.
SPF is THE most important step in your skincare routine.
---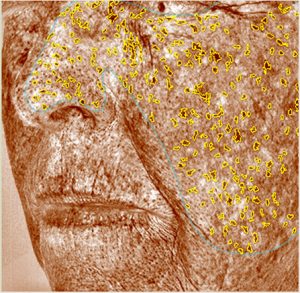 ---
Why does sun damaged skin age differently?
The sun is so damaging to our skin that the type of ageing it causes has its own special name; photoageing.
A good way to see how UV exposure changes your skin is to look at the inside of your arm where sun exposure and environmental insults have had little impact. The colour here is even and the texture smooth with a little fine wrinkling.  Then look at an area commonly exposed to the sun such as your forearms, neck or chest, and the picture may be very different.  There may be:
freckles
sunspots or moles
uneven skin colour
increased blood vessels
an overall dull, yellowish colour cause by damaged collagen fibres
All of the above occur due to the sun and its known effects on the top two layers of the skin.
---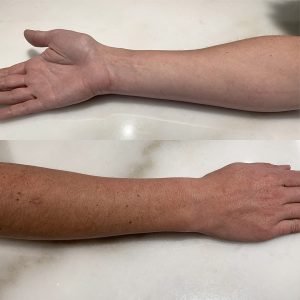 ---
Find out how the sun is impacting all of your skin concerns, by reading this article.
---