So, when do pores start becoming an issue?
Pores are one of the first skin concerns we begin to see amongst our younger customers, because their size and visibility increase during adolescence. However, from that point on for many adults they continue to be a pain point that never goes away. Their appearance and size are an obsession for some (we're looking at you Regina George) and although we used to think their size was set, we now believe that they are dynamic structures that are able to be influenced.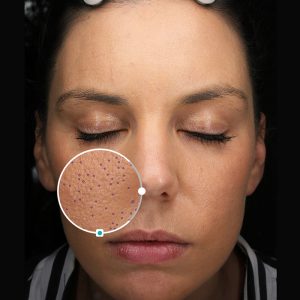 ---
Why are pore size, acne and oily skin thought of as connected?
Because they are. Pores tend to appear in adolescence and with them oil. Both are generally more significant in males than females as they are linked to hormones such as testosterone that occur in greater levels in males. Pores are openings in the skin that allow the hair follicle to reach the surface. The hair follicle is responsible for bringing oil to the surface and it is for these two reasons that enlarged pores are often associated with acne.
Want to find out why pores combined with oily skin can be the plumbing problem that causes an acne breakout? Then watch this video.
---
Read our deep dive into pores by clicking here.
---