Anti-ageing is one of those beauty buzz words that seems kind of meaningless, but it's actually not the case.
Anti-ageing is about doing everything you can to preserve what you have right now. Prevention rather than cure.
This video explains what it means in under 2 minutes!
---
When to start using anti-ageing products?
With anti-ageing skincare the aim is to target the dermis (2nd layer of the skin) where two very important proteins live, collagen and elastin.
If we can make this dermal layer springy again then it will resist permanent fold lines and retain the ability to snap back. Sounds simple but it isn't – in fact, it's impossible. We can't actually resurrect what we once had, which is why prevention is better than cure, and why anti-ageing ingredients should be introduced in early adulthood. Already beyond that age? Yep, us too! Don't fret, we can imitate it to a certain degree.
---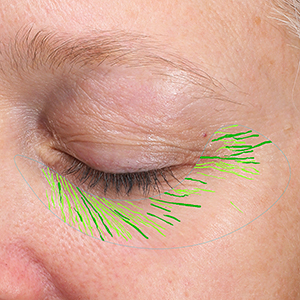 ---
How to prevent further ageing?
The amount of elastin contained in our skin is determined from birth and by a certain age, we stop producing it altogether.
The good news is that whilst we can't totally replicate elastin, we can use collagen which is fairly similar and will mimic youthful skin. This is why stimulating collagen production is the aim of most anti-ageing skincare products and treatments, so let's explore some of the ingredients your anti-ageing creams and serums should ideally contain.
Hydroxyacids, peptides, growth factors and vitamins A and C all produce signals to turn on the production of collagen cells. With new collagen production, the damaged dermis is pushed down deeper into the skin, basically allowing a nicer "new' layer to emerge.
Some new experimental ingredient technologies have emerged such as signalling peptides that have been used in skincare to stop the expression signal reaching the muscle, these peptides are designed to work in much the same way as anti-wrinkle injections by stopping or decreasing the muscle action that then causes wrinkles. Likewise, stem cell derived products are now being seen in order to reinvigorate the production of collagen.
---